Dette innlegget ble skrevet mens ting faktisk skjedde, og informasjonen fra TV og internett var både feilaktig og mangelfull, men dette var det jeg og alle andre måtte forholde oss til på denne dagen.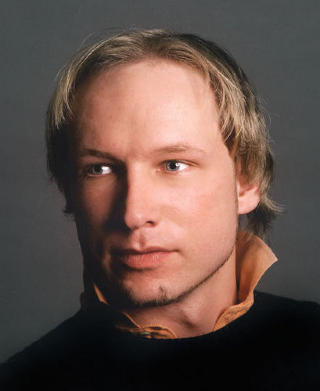 Anders Behring Breivik (32) sitter nå fenglset og har i avhør innrømmet at det var han som både sprengte bomben i Oslo, som tok liv av minst syv personer, og at det var han som var på Utøya med våpen, der 85 mennesker (de fleste ungdommer og unge mennesker) ble drept. I tillegg har han skadet hele 67 personer på Utøya, og 30  Oslo. Så det er høye tall vi snakker om. Faktisk så blir dette omtalt som den verste massakren av en enkelt person i fredstid noe sted i hele verden.
Skoleskytingene i USA (Virginia Tech 32 drept, Columbine 18 drept) er ikke like store totalt en gang. Dette er en ufattelig tragedie som har rammet Norge, og det har rammet de som man minst skulle vente bli rammet, altså ungdommer på sommerleir.
Det siste døgnet har det også kommet ny informasjon om Anders Behring Breivik, og han har publisert et manifest på ca 1.500 sider, der han i detalj beskriver hvordan han har planlagt dette her helt siden 2002. Mot slutten er det bl.a en skikkelig detaljert arbeids logg/dagbok for de siste 82 dagene før terroraksjonen på fredagen. Der beskriver han hva han har gjort fra dag til dag, hvor mye sprengstoff han har laget, hvordan han har leid bil, hvordan han tester bl.a lunten, hvordan han blir syk av å jobbe med diesel osv.
Den 14 juli skriver han i detalj hvor kraftig bomben han holder på med vil bli:
Damn, I was hoping the last 4 batches of RC fuel would be finished before the trip tomorrow.
Total weight of ANALFO, 18 bags = 900kg + 50kg ANALNMÂ  (inner charge) + 130kg (1 person + gear) + 80kg (mini MC) = 1160kg. The max carrying capacity of Volkswagen Crafter is 1340kg but it's safer to leave a certain safety margin, just in case.
Her er noen innføringen fra 15.juli der han beskriver hvordan han har leid en bil fra AVIS og hvordan har forbereder bilen ved å fjerne Avis merker osv.
Friday July 15 – Day 75: I took the train to the capital today to pick up the car I had reserved. Took a taxi from the train station to the car rental company. Came back to the farm late in the evening.
Saturday July 16 – Day 76: Took a taxi to the train station in the northern town to pick up the car. Did some errands and went back to the farm. Started removing the car rental sticker with the rubber-eraser-drill-bit. I had bought 4 of these specialty drill erasers which are designed to remove decor from cars. I used one and a half bit before I was done but there were significant traces left on the car. I treated the surface with a spray on de-greasing chemical three times but there were still some quite noticeable traces left. Will try a couple of more times tomorrow. Finished the last evaporation-purification of the RC fuel. 
Sunday July 17 – Day 77: Continued removing traces of the decor on the rental car. Washed twice with acetone then another round of degreasing. There are still significant traces but at this point I do not have time to take additional measures. 
An unknown car drove in to the front yard today. As I went out to greet them I noticed it was just two women who had taken a wrong turn.
The neighbour started collecting the animal-fodder-balls from the field today. His activities delayed my work for several hours.
I weighed the 9 batches of purified RC fuel. I have a lot more than I need so I will just use two of the best batches.
Weighing 1,8L in a 2L beaker on a gram weight:
Batches 1-4 were evaporated from: 25% nitro, 12% oil, 63% methanol from 7,8L to 3L
Batches 5-9 were evaporated from 30% nitro, 18% oil, 52% methanol, from 7,8L to 3,9L
…
Her er en innføring fra 19.juli:
Tuesday July 19 – Day 79:
Dried 1 out of 4 batches of PA/DDNP in the oven at 50-70 C. First batch took 9 hours, wtf!! This is going to delay everything…
Created anti-friction/shock stuffing by cutting up a madras and placing it in three layers in a card board box. I'll use these to transport the booster and detonators separate from the main cargo. 
Started packing down gear, filled diesel/gasoline on cars and mini-MC. Tested mini-MC. Treaded a fuse inside a surgical tube and tested it. There were 75 cm of fuse so it should burn for 75 seconds. Due to the lack of oxygen in the tube it burnt in less than 2 sec!! Damn, I'm glad I checked this beforehand… No surgical tube then…
Went to a higher quality restaurant in the southern town and feasted. Yummy! Ive been working extremely hard the last few days and I'm completely exhausted. I have been using ECA stack to help keep this pace. Looks like I will have to take one more today…
Currently drying batch 2 out of 4. Hopefully I will complete it before I go to bed.
 Dry PA etc. Test PA.
Pack and load gear during day,
Go to sleep at 22.00
06.30 – drive 1 Small, there 10.00
train back (11.00), there 14.00, taxi, there 14.30
drive 2. (there 17.00)
Check area.
Go to bed 18.30
Siste innføring i «dagboken» er:
I believe this will be my last entry. It is now Fri July 22nd, 12.51.
Sincere regards,
Andrew Berwick
Så dette er ikke en person som bare satt å kjedet seg og fant ut at han ville utføre litt terror. Han har nøye planlagt dette i detalj, helt siden 2002, og har sett på dette som et oppdrag som han måtte utføre. Han har laget budsjetter, og opprettet firmaer slik at han kunne kjøpe kunstgjødsel osv. Han har leid en gård slik at det ikke ville være noe mistanke ang innkjøp av gjødsel, samt at han der kunne være i fred til å lage bomben.
Motivet til Anders har ikke kommet helt ut enda, men ut i fra manifestet så mener han at han må fjerne marxistene og at han vil være et forbilde for personer i resten av Europa. Han snakker om væpnet motstand. Uansett, det er ventet at han kommer til å snakke i detaljer rundt motivet i nye avhør i morgen. Men hva enn han kommer til å si, vil ikke gjøre noe med det faktum at han er den verste massemorderen i historien, i alle fall i fredstid.
Bilder fra dokumentet han har lagt ut. Der han hadde en egen mediastrategi bl.a. Alt ser ut til å være gjennomtenkt og planlagt, ned til minste detalj. Og det gjør det hele mer skremmende.